In this article, we're going to take a look at parameters, and examine how collecting them in your Google Analytics can help your eCommerce business. My capturing parameters on the URL you can collect useful information about what your visitors are doing. But parameters can also destroy the functionality of your data, as you will soon learn.
What are parameters?
Parameters are pieces of code in the URL of your website that tell your eCommerce store what to display on the page. This is an essential piece of functionality for your store, and is one of the things that can really affect the quality of your Google Analytics data. You will need to read this article and learn about what to do with your parameters if you are to use Google Analytics effectively with an eCommerce store.
If you go to your website and you carry out some action, let's say you sort your products by price, or change the sort to relevance, then you should see parameters in the URL. If you take a look at the browser navigation bar in the URL then you will see what I mean. So let's have a look at the different parts of a URL.
Let's take a shoe retailer as an example. This is their domain:
This is the path. The path is the directory and page name after the domain name.
Then if there are parameters they will be listed after the page name. A question mark shows that we're about to start a list of parameters.
These are the parameters:
These parameters are created by the code on the website itself. That code is supplied by the eCommerce platform that is being used by your website. That might be Shopify, Magento, Woocommerce, etc. When your users interact with the website, it sends the data to your eCommerce store via these parameters so that the software in the background knows how to display the page for them.
So when you change which criteria you're sorting by, or move through different pages in a search list for example, your browser sends that information to the URL as a parameter. Then your eCommerce platform reads the list of parameters and passes it into the back end of the system. This enables your eCommerce system to work out what information to pull out of its database and display to the user.
The parameters on the URL change based on what each of your visitors are doing. This can be really useful data for your eCommerce store. But…beware! It can also really get in your way at the same time! I will elaborate on this subject in several blog posts about setting up filtering for your parameters.
Back to Google Analytics and your All Web Site Data View. The "Exclude URL Query Parameters" field, which I told you to skip past in the last article enables you to specify which parameters you do not wish to show in any of the pages of your Google Analytics package. For your All Web Site Data view, you want this to be blank, unless your website contains any parameters that supply Personally Identifiable Information (PII). If it does, you will need them to be filtered out in all views of your Google Analytics account.
Personally Identifiable Information includes Name, Address and Email Address, Tax File Number and any other publicly identifiable data, or data that you just don't want to store at all.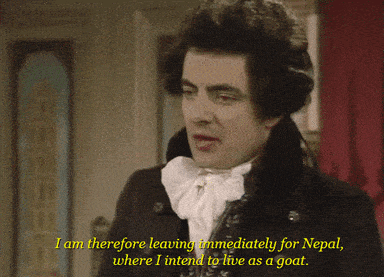 Important note: If your website has PII in its parameters and this is passed to Google Analytics then you may be breaching the Google Analytics Terms of Service. Additionally if the data relates to health or tax information then there may be further breaches to Australian federal laws if the data is passed to Google Analytics. I strongly recommend you audit your data to make sure that you are staying on the right side of the privacy laws.

If you already know that you have parameters containing Personally Identifiable information, then I suggest adding those parameters to the Exclude Query Parameters field in your All Website Data view right now.
So that's the lowdown on what parameters are, and a quick review of which parameters you need to exclude to make sure your eCommerce store is doing the right thing by your customers' private data. You'll learn more about the profitable uses for parameters soon, as you continue through this book.