The Model Comparison tool is an aspect of Google Analytics that helps you to attribute completed transactions to specific marketing campaigns. This is really useful, because you need to know whether any specific marketing campaign was good Return on Investment or poor Return on Investment (ROI).
Essentially you can find out which campaign led to a sale using some heuristics built into the Google Analytics Model Comparison tool, and see whether changing the model changes the results.
Some examples of attribution models include:
Last Click – i.e. the last click to the website was the source/channel attributed to the transaction
First Click – i.e. the first click to the website was the source/channel attributed to the transaction
Linear – i.e. all the clicks to the website were attributed to the transaction
Time Decay – all the clicks to the website were attributed to the transaction, but the more recent ones got a higher weighting
It's important to note that by default Google Analytics uses the Last Interaction Model, which has some issues. Last Interaction means that the sale is attributed to whichever marketing source the visitor used in the session in which they made the purchase. However, if the visitor came to your website via various different marketing methods this may not be an accurate representation of how they found your site.
For example, if a visitor found your store via Organic Search and then went away and thought about it, then came back a week later via an Adwords Ad, which marketing source brought in the lead? Google Analytics by default would say the Adwords ad did it, but you might want to give attribution to the Organic Search as well.
Another issue is that if your visitor took too long to fill in their credit card details, or to set up a post-purchase payment processing system such as Afterpay, the session can time out during the purchase. With Last Click attribution this purchase is attributed to Direct.
In my opinion, the most accurate attribution model is the Linear Attribution. Linear averages out the attribution score for each of the marketing sources leading up to the sale. You can see an example of this below:
So you can see in the example above that there were 258 Paid Search conversions that came directly when looking through the Last Interaction Model but if you apply a Linear Attribution Model it reweights that to 301.92. Similarly, Display had 1 conversion for the Last Interaction Model and that is reweighted to 5.08 in the Linear Model.
This lets you calculate a more accurate cost per acquisition. In this example, the cost per acquisition if we used Last Interaction Model was $9.61 for Paid Search. Whereas the cost per acquisition if we use the Linear model ends up being $8.22.
Similarly for Display, the cost per acquisition was revised from $1,461.61 to $287.79 when applying a Linear Model. This shows how you can easily find out how much money you're spending on different ads. But it's important to note that if you don't have a lot of transactions it is best to optimise for an earlier stage in the Shopping Funnel such as Add to Cart. You can do that by selecting a different Goal from the pull-down list.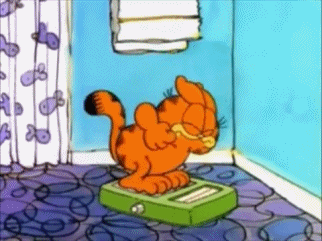 Typically I find that people first find out about a product from a PPC campaign, but after looking at it and thinking about it, end up completing the transaction via Organic Search or Direct. Alternatively the visitor may come back via a vanity ad by searching for your business name.
The Model Comparison tool can provide you with some very useful insight into how well your advertising campaigns are working, and what sort of return you're getting from them. Use it to identify if any marketing campaigns have been overlooked due to bringing visitors in earlier in the buying cycle.