Google Analytics can provide eCommerce businesses with a wealth of opportunity, but some of its best features remain unknown to the majority of users.
One such feature that helps you better understand what is going on in your store involves storing parameters as custom dimensions and stripping them off the URLs. When you strip out the parameters from page URLs you can then know the specific number of page views for any particular page. This enables you to rank your pages by pageviews and conversion factors; whereas when the parameters were part of the URL you could not do this easily.
So for example in this image we can see there were 2,873 views of the /womens page for the time period selected. If the parameters had still been part of the URL as it was in the unfiltered view, these pageviews would have been distributed over a couple dozen or so different combinations and it would have been impossible to tell how many people viewed the page.
So we've been able to get the total number of pageviews which is essential, but what about those parameters? Luckily because we've saved them as custom dimensions, it means the data is no longer lost. We can see the information by choosing the parameters as a secondary dimension.
So, for example, you can see page views of women's clothing grouped by clothing size, as pictured below:
Essentially, we can now use these parameters anywhere where we can view data in Google Analytics. They come in handy in all sorts of different places, and it depends on what parameters are being saved. The list of parameters is dependent upon your eCommerce platform, and some platforms allow you to add your own custom parameters as well (but be careful not to include Personally Identifiable Information if you are going to do this).
Here are some ideas for using your parameters to find opportunities: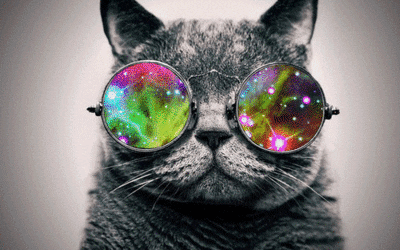 If your store uses category parameters, you can identify views of specific categories of products.
If your store allows visitors to order products in different ways, identify if certain product orderings are more profitable than others, and make the more profitable products rank within the top few products in the default product order.
If your store captures clothing or shoe sizes or other 'size' data, you can add them to audiences, and let visitors know when you have new products in stock in their chosen size.
If your store captures email mailing list IDs then you may be able to send vouchers or special offers via email to people who responded to an email campaign, but didn't complete their purchase.
If your store captures product list page count then you can identify visitors who were really motivated to search for something special. Perhaps they looked through several pages in a search list, but didn't find what they were after, or couldn't decide what to get. These visitors may be highly motivated if you can lure them back with a special offer.
If your store captures data about colour selections then you can send custom offers based on the visitors' favourite colours.
If your store captures gift voucher codes then you can identify all the sessions where someone uses a gift voucher to pay.
If any of the characteristics of your product or service are being listed as parameters you can get a better idea of what people are searching for on your store.
The trick with using this data is to consider ways that a customer service representative at a brick and mortar shop may help their customers, and then find ways to help your online customers in the same way. Letting them know about products they might like through helpful suggestions and remarketing can be one such strategy.
In essence, you are trying to attract people to your eCommerce store much in the same way that retail outlets seek footfall. You are trying to understand your customers, and then tailor your offerings to the people who are already interested in your products and services.
Before we finish up on this topic of parameters and custom dimensions – what do you do if you want to capture data, but it isn't coming through as a parameter? Stay tuned, and we will soon discuss enhanced eCommerce settings, and the data that can be collected using this framework.