So the first thing we are going to do is go through how to setup your All Web Site Data view. To see your view settings, click the View Settings menu item.
Note: Your website admin may have changed the name of this view to Raw Data or a similar name if you have more than one view.
The purpose for this view is to have a backup of all the data, completely unfiltered, so that if you ever lose any data due to it being filtered out of another view you can still find the data you need. Definition – Filters: In Google Analytics, filters are used to permanently change your data in order to make it more useful to you. You want to have one view that you know is completely unfiltered.

When you go to edit your All Web Site Data view, you will see a list of different configuration options. Let's go through them one at a time.
View Name
This will be All Website Data or Raw Data
Website URL
For an ecommerce store these days, given that you are collecting credit card information, your website URL really should be set up as https. If your ecommerce store is not yet https then you should update it quickly. Your SSL certificate needs to be installed by your website developer.
Google is planning to start adding warnings in the Google search engine if a website is not https, particularly if they have credit card or other personal identification collection on the site.
So there is a good chance that your actual website is already https. The correct URL should also be reflected in your Google Analytics views, if it isn't then you can change it here. If your URL in Google Analytics is set to http instead of https in the view don't worry that data hasn't been collected. This setting is only used internally in Google Analytics on the reports that display a URL, in order to populate the URL accurately. As long as your https pages contain a tracking code then they will be captured in analytics irrespective of the URL listed in the View.
OK, so the next screenshot is a case of do as I say and not as I do – I don't run ecommerce and so my website is still on the old http://. But do update your settings to https:// if that is what you have.
Time zone country or territory
Next up we need to check that the time zone and country are correct. If you need to check for transactions on a specific date then you will want to ensure that dates have not been skewed by a different timezone. The timezone should be your reporting timezone, i.e. the timezone that you want to use in your reports. This is most likely wherever your office is located, or where your key staff reside.

Default Page
Default page is not usually needed. The default page is only used if there's a specific page that also maps to the 'home' page on a website which is normally represented by a single forward slash (/).
So let's say for example that you have www.ecommercestore.com and you also have a default page of index.php. If someone went to www.ecommercestore.com/index.php then that page would be equivalent to www.ecommercestore.com. If you have a page like that then you would type in here the default page.
What I find is that most of the modern eCommerce platforms don't have a default page set up. They usually just have the top-level URL pointing to a home page. Having a default page is considered old fashioned these days and isn't seen very often.

Exclude URL Query Parameters
99.9% of the time, you want this field to be blank in your All Web Site Data View. I am going to go through this in more detail in a later step of setting up. For now I am just going to explain what this is and why it needs to be blank in All Web Site Data.
Currency Displayed As
Given that a correctly set up eCommerce Google Analytics account will include financial data we need to make sure the currency selected is exactly the way we want to see the currency displayed in Google Analytics. If the currency is incorrectly set then Google Analytics will perform a currency conversion which will make a mess of your revenue data. If you just have one website for Australian visitors then your currency should be set to Australian dollars. If you have a separate website for other visitors you should create a view for each website and set the currency separately for each one.

Bot Filtering
Include a tick in exclude all hits from known bots and spiders. These aren't real people so you might as well exclude them from your data.

Site Search Tracking
Google Analytics has a separate report for site search which is only activated if you turn on site search settings. For this to work you need to be able to identify the search query parameter.
What is Site Search?
Your eCommerce website most likely has site search functionality. This is where you allow your users to search for any text and it will list the products or pages on your website that relate to that search.
In the following example we are searching for boots on a shoe store website. This adds a parameter to the URL to let the ecommerce software know that we are doing a search for a particular term and the eCommerce software then runs that search on the database.
To identify the the search query parameter for your website, you can do a search on your own website and have a look at the URL to see which parameter the search term is associated with. You'll have some text in your URL like "q=boots" etc. In this case "q" is the search query parameter.
If your website has site search then turn site search tracking on and type your search query parameter into the search query field. You can tick the option to strip the search query from the URL.

🎉⭐ Your All Web Site Data view is completed! ⭐🎉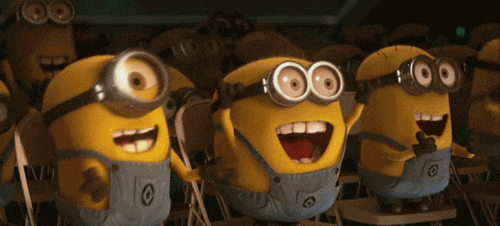 Click Save to save your changes.
In the following articles I am going to show you how to duplicate this first view and use it to set up the filtered views that will ultimately be the views you use for analysing your data in Google Analytics. If you are ready to move on, check out the articles What the Heck are Parameters… And What do I do with the "Exclude Query Parameters" Field in Google Analytics? and Adding Filtered Google Analytics Views Gives You Access to Better Marketing Data.