2,181 total views, 12 views today
This article and the several following in the series will cover the topic of segmentation, as this is undoubtedly one of the key aspects of Google Analytics. Segmentation provides a powerful way to analyze your data in order to discover insights, and you're not getting anything close to your best out of Google Analytics if you don't take advantage of it.
Essentially what segmentation enables you to do is filter your data temporarily based on conditions that you set in advance. This makes it possible for you to see data about particular subgroups of your visitors, and identify demographics within your traffic and clients.
The reason why segments are such an important way to analyse your data is because Google Analytics presents all of the figures in the different columns as aggregated numbers.
What that means is that for each different value in the primary (and secondary, if you have one) dimension, the results for each metric will be added up; ie. you get a sum, or an average for the selected timeframe.
When the numbers are aggregated, you lose insightful details. So for example if women converted at 20% and men converted at 10%, an aggregated group with equal numbers of men and women would show a 15% conversion rate (as shown in the diagram below). This aggregated value lacks the insight that you get when you separate the data into the two separate groups.
By default, Google Analytics has all users and sessions for the selected timeframe lumped in together as one segment, referred to as the All Users Segment. This segment gives you an overview of your analytics based on every user that came to your website.
You can segment based on virtually any criteria that interest you, as long as the data is being captured in Google Analytics during the timeframe in question. When you have an eCommerce store, there are eCommerce-specific segments that you can use to split your users up into different groups, in addition to the regular segments that are available to non-eCommerce Google Analytics users.
Let's look at the Shopping Behaviour Report as an example. For each step in the sales process we can see an aggregate number of how many sessions reached that step. If we add a segment for Mobile Traffic, and a segment for Tablet and Desktop Traffic, we can now see a lot more detail. For example, we can see in the image below that a first time visitor on a mobile phone has only a 0.83% conversion rate, whereas a returning visitor on a desktop or tablet has a much larger 5.21% conversion rate.
When we create a segment, we are able to set particular conditions which involves us only seeing the aggregated numbers for sessions, or specific visitors who meet those conditions. The benefit of this is that the numbers are recalculated based on the segment, and therefore you can compare various groups of visitors to one another.
Some ideas for segments include:
people who viewed a particular product;
people who arrived via different marketing channels;
people on mobile phones vs desktop;
people who added to cart vs people who didn't;
people who purchased products vs people who didn't;
people who purchased products vs people who abandoned at checkout;
men vs women;
different age brackets;
people who engaged vs people who didn't;
people who looked at certain types of content vs people who looked at other types of content;
people who signed up for email marketing or a coupon vs people who didn't;
people who viewed a particular internal promotion vs people who didn't;
any parameters that have been captured in custom dimensions.
Basically, any data that has been captured in Google Analytics can be used to create a segment of all the visitors or sessions that meets the criteria you specify. I will show you two different ways to create segments in later blog posts.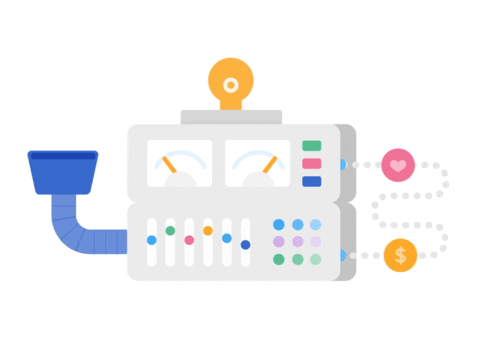 So that's the 101 on segmentation. I can't emphasise enough that this is a key aspect of Google Analytics, one that will open up a world of new possibilities for your eCommerce business. That's why I want to really go into segmentation in quite some depth, please join me by continuing through the next articles in the series.