These settings are often overlooked when setting up Google Analytics but they can make or break your configuration. Lets look at Referral Exclusion, Cross-domain Tracking and Custom Alerts in more detail so that you don't forget to set them up.
1. Referral Exclusion
Given that eCommerce websites sell products, it makes sense that they also have means to collect money. Collecting money often involves sending visitors to other payment gateway websites, such as PayPal, Afterpay etc.
This has become commonplace now, and PayPal in particular has become a massive and trusted financial services company. But sending your visitors to PayPal and other payment processors can have a significant impact on your analytics.
One problem with this process is that when the visitor gets sent to another website, the session on your website ends. Then when the visitor comes back to your website after completing the payment details a new session begins. That session is not linked to the previous session, yet it contains the transaction data, and so you then cannot find out the original marketing source of the purchase or any details about the original session.
When a visitor comes to your website from another website, that's called a Referral. In this scenario the referral source of the purchase will end up being attributed to PayPal or Afterpay – which is not what you want.
And also you don't want to track the customer separately when coming back again, because they only went to your website once, not twice. Capturing the session twice will give you a completely false impression of traffic; it would be yet another source of incorrect data.
So to fix this issue you have to add the payment gateway to the Referral Exclusion List. Once this is done it will count as just one visit, not two, and the referral source will be the original referrer and not the payment gateway.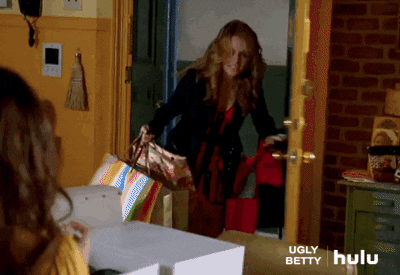 One other thing to note, if the user spends more than 30 minutes at PayPal or any other payment processor, then the standard 30-minute session timeout will kick in, reversing the benefit of adding the external domain to the Referral Exclusion list. If this is the case for you, you will still see PayPal coming in as a referrer even though it has been excluded. To fix this you will need to increase the session timeout settings as well. These are set to 30 minutes by default, but you can increase them up to 4 hours.
This timeout issue is especially a problem with Afterpay and other payment gateways that require the user to fill in forms.
Do configure these settings when you set up Google Analytics for your eCommerce store. If you're generating bad data related to payments, then you're not getting usable information about your most important traffic… the paying customers!
2. Cross-domain tracking
If you have more than one website linked to the same shop, or if your eCommerce platform has a hosted solution for checkout, then you will require cross-domain tracking between the two websites if you want to track the same visitor's activity on both websites.
As we discussed in the referral exclusion section above, if a person goes from one website to another website then that normally counts as two separate sessions. But if both websites are your own, or if you have the ability to add tracking codes to them both, then you will want to track a visitor seamlessly between the two websites. This merges both separate sessions into one continued session between the two websites.
So for example, the Netsuite eCommerce platform has a hosted checkout at netsuite.com. If a user checks out they are redirected to this checkout and so the transaction is not on your own domain. Another example is leadpages.com – you can design leadpages to look like your own website. So if you have a solution that goes from leadpages to your website to a hosted checkout then you need cross-domain tracking between all three websites.
Cross-domain tracking can be added directly with Google Analytics tracking codes, but is much easier if set up through Google Tag Manager.
3. Custom Alerts
I recommend setting up your eCommerce account with a custom alert that tells you if there is a sudden drop of traffic to your website.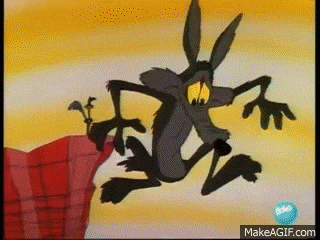 I usually set up an alert that triggers if there is more than 60% drop since the same day of the previous week, although this percentage will need to be adjusted higher if you have a low volume website.
Make sure your custom alert is set up to be emailed to you so that you can investigate any issues if you do have a sudden drop in traffic.
Likewise, you might want to set up alerts for sudden increases in traffic so that you can investigate these as well.
If you haven't set up all of these configurations in Google Analytics yet, do so as soon as possible as next we're about to change to a new topic – The Google Analytics Ecommerce Settings.