In the previous article in this series, we talked about finding out what parameters are in your URLs, and I explained that there is a way to store these parameters outside of the URL so that they can be used in Google Analytics without causing the problems of splitting the pageview count for each of your pages. The way to do this is by using Custom Dimensions.
Custom Dimensions enable you to better understand the data that is unique to your business, by making it accessible to Google Analytics reports. Using Custom Dimensions you can squeeze more out of the information and data that Google Analytics is capable of generating. In this article we are going to discuss taking parameters out of the URL and storing them as custom dimensions.
What are Custom Dimensions?
Custom Dimensions are any piece of text that are not stored in Google Analytics by default. By using custom dimensions, we can choose what we want to store and how we wish to store our data. We can then retrieve this custom data when using most of the standard reports in Google Analytics.
If you already have a list of parameters that your eCommerce store is using, you can store the information from the most useful parameters into custom dimensions, so that you can see what functions of your shop were used by your visitors, and what their corresponding value was. So for example, if your users are sorting by price you will be able to see that "sort order" is a feature your visitors are using and that they are choosing to sort by price instead of the default sort option that you have selected.

We can capture this data in two ways – we can put each parameter in its own custom dimension, or we can catch all parameters and add them to a single custom dimension. I like to do both.

One of the primary benefits of having the parameters separated into their own custom dimensions is that it makes it easier to track just one particular dimension. So, for example, if we want to track what shoe size our visitors are looking at, and our parameters include a shoe size parameter, then we could create a custom dimension called Shoe Size. And we could filter only shoe size data into that custom dimension.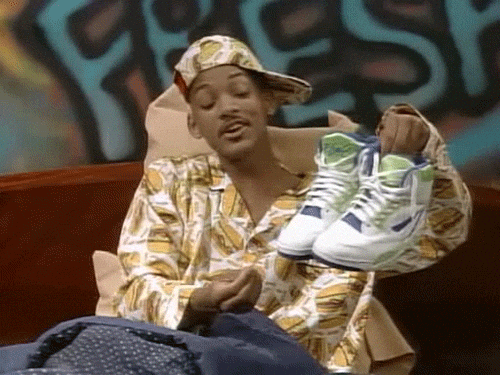 Another benefit of having the parameters included in one custom dimension is that you can then determine a conversion rate for a particular key-value pair. This is useful when doing Conversion Rate Optimisation (CRO). Conversion Rate Optimisation involves you optimising your website in line with what your data tells you, in order to increase sales from your website. This gives you the benefit of increasing your sales without having to increase your marketing reach.

A standard Google Analytics account will provide you with up to 20 custom dimensions. But most eCommerce Platforms have more than 20 parameters, so you will need to be strategic when deciding which parameters to pick for custom dimensions. Hopefully you have written down the frequency of your parameters from the previous step, otherwise you can manually search for each of your parameters in order to identify frequency.
To check how common each of your parameters are, go to the All Pages report and type <parameter name>= in the advanced filter. This will show you how common the parameter is and generally common parameters are more useful, however ultimately you want to pick the parameters that have some value to you if you store them.

Once you have a list of all the parameters you want to include in their own custom dimension, move on to the next step.
Creating Custom Dimensions
In order to create custom dimensions, firstly go to Admin Settings and then under the Property column find Custom Definitions, and Custom Dimension.
Create a new Custom Dimension for each parameter. Type in the name of the parameter (make the name readable and comprehensible by a human being) and pick a scope of 'Hit'. Tick active and then click Create.
In terms of making it readable, this will also help if you change your eCommerce platform at a later date, and the parameter names change. This will mean that as long as the parameter names still map to another parameter that does the same thing, you can continue to use the human readable custom dimension.
Once you have created all of the custom dimensions for each of the parameters that you wish to store, you can move onto the next step. Your custom dimensions list will look something like this:
Creating filters to assign parameters to their respective custom dimensions
In order to store a parameter, each parameter value is assigned to the relevant parameter custom dimension. It should also be noted that you will need to create a filter for each parameter. In other words, each custom dimension gets its own filter.
Select your newly created Filtered Data with No Parameters view when you create these new filters, so that the filters are applied to the relevant view.
Here is an example of a filter that extracts a specific parameter from a URL, and then copies it into the relevant custom dimension. What this will do is take everything after the equals sign, but not including other parameters. This means that it will extract just one parameter. It will then extract the value and store it in the custom dimension.
Important note: The Output To –> Constructor that we're picking here is the relevant custom dimension that we created in the previous step. These are all listed at the bottom of the scroll list, or you can search for them by name.
You will need to do that for each custom dimension that you created in the previous step. Your filters should all be exactly the same except for the output to field and the parameter being extracted.
Once we've carried this out for all of the separate custom dimension parameters, you can also add one that combines all of the parameters into one custom dimension.
Creating a filter to assign all parameters to a single custom dimension
Creating a custom dimension that stores all the parameters enables you to analyse clusters of parameters outside of the page they are sitting on. This can be a huge advantage.
For example, let's say you have a website selling shoes, and you sell shoes for ladies, men and kids. You may want to see whether sorting by price affects the profitability of the website session, irrespective of which category of shoes are being looked at.
So if you are capturing the parameters then you can check whether sort_order=price&order_by=ascending converts better or worse than sort_order=price&order_by=descending. As the parameters have been removed from the end of the URL, it doesn't matter which page was looked at.
To populate this data, first create a new hit-level custom dimension called All Parameters. Then create a new filter in the views menu.

Here is an example of a filter that extracts all the parameters from a URL, and then copies them into the All Parameters custom dimension.
By turning your parameters into custom dimensions, you identify key trends in profitability based on how your visitors are using your website. It also makes the analysis of your parameters easier and more efficient.
This is definitely an aspect of Google Analytics that you should invest time into if you want in-depth insight into how your users navigate your website and select from your filtering criteria, or if you want to build dynamic remarketing audiences. We'll go into that in more detail in the next article in the series,