2,130 total views, 6 views today
When comparing segments in Google Analytics of the most useful comparisons is between conversion status. For example Transacted vs Did Not Transact, or alternatively users who reached different stages in the sales funnel. I like to compare three segments – users who bounced (lets call them not interested), users who did not bounce but also did not transact, and users who transacted.
An alternative definition for the not interested group may be users who didn't look at any product listings. Whatever you define, keep it consistent in the segments so that you don't have users that cross over more than one group.
Note: Segment Users in this case rather than sessions because a single user might behave differently in different sessions and then if you segmented based on sessions you will have users who fall into more than one group.
See the chapter named How to Use the Segment Builder in Google Analytics for how to set up the user-based segments.
Now let's use these three segments to see if we can discover anything useful about your eCommerce store.
Is Google Organic Search (SEO) an effective strategy for your store?
What do you get when you look at Google / organic in your Source/Medium report? You might find that the numbers look pretty similar, or, conversely, completely different!
Here's our example:
In this example, it looks like SEO is an excellent strategy. 39% of buyers came from Google Organic Search, whereas only 29% of interested non-buyers and only 17% of not interested users came from Google Organic Search. If the marketing channel didn't matter at all you'd expect to see the three percentages roughly equal, so the fact that organic search as a percentage of buyers is so much higher means that Organic search strongly overperformed.
How about email?
What do you get when you look at email in your Source/Medium report? Again, your results might look similar or completely different, so do look at your own numbers.
Here's our example:
In this example, email makes up a smaller percentage of overall sales than Google / organic, but this strategy really trumps when compared to the percentage of people who transacted with those who did not transact. It is bringing high quality visitors to the store, which is obviously exactly what you're looking for!
How about instagram?
What do you get when you look at Instagram in your Source/Medium report? Not so good in this example. (Remember: It's quite possible that you could get vastly contrasting results).
Here's our example:

In this example, Instagram really failed to convert. The high percentage of visitors who were not interested and not transacting means that these visitors didn't even bother to shop around – perhaps they clicked on an image that they liked in their Instagram feed, but then when they arrived at your store they realised that they weren't interested and didn't want to continue looking at your products.
You can also see this scenario when running competitions from social media to generate new email subscribers, so do look into these results further if you see something similar in your Google Analytics.
In general, try to avoid spending too much money on marketing campaigns that bring in a much higher percentage of your Not Interested users compared to transactions.
Also keep in mind that if a particular marketing channel is very small then the conversion percentages will be unreliable.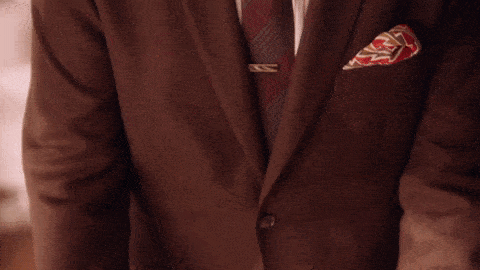 You can dive in deeper by adding campaign as a secondary dimension.
Here is an example:
If you look at the data above you can see that the kittens Instagram campaign earned you a few transactions, whereas the puppies Instagram campaign was a total flop.
You can compare more than just traffic using three segments like this. Virtually any dimension in your Google Analytics can be segmented through these three segments. I like to prepare a report that compares these three segments for all the different dimensions available in Google Analytics and look for any significant insights where there are large differences between transacting users and not interested users. You can quickly discover insight that can drive your ecommerce marketing strategy with these three simple segments.