Most eCommerce sites rely on one of the major eCommerce platforms, and fortunately most of them have some kind of automatic implementation of Enhanced Ecommerce tracking that is built in, or access to a plugin that can make your job so much easier.
The most popular platforms in 2018 are WooCommerce on WordPress, Shopify, Magento, and BigCommerce.
While using automatic implementation is a little less labour-intensive than dealing with the process manually, there is still a fair bit to know about the process. So in this post we're going to look at some of the most commonly used platforms, and their pros and cons.
WooCommerce / WordPress
WooCommerce is one of the fastest growing eCommerce platforms because WordPress and WooCommerce are free and open source. This means there is a lot of open development and flexible choices available. Included in that is plenty of options to hook up your eCommerce store to Google Analytics with Enhanced Ecommerce.
The flip side of that flexibility is an ever-changing landscape and lack of stability. So if you are using WooCommerce on WordPress there is a higher likelihood that your Google Analytics Enhanced Ecommerce configuration will change over time. And this could result in broken or changed data after a software update. So be vigilant when you update your plugins, and go with high quality plugins from trusted sources.
There several Google Analytics plugins for WooCommerce, and I'm not going to recommend specific ones because they will always change on a regular basis, and some might be better now, etc. The WooCommerce plugin itself does have an integration with Google Analytics if you choose to enable it, although it only provides Ecommerce data and not user interaction data.
So if you are using WordPress, you are likely to find that your WooCommerce plugin catches some Ecommerce Tracking data, but most likely will not capture other information about things that are relevant for your website, such as non-Ecommerce interactions.

Plugins. Retrieved from https://wordpress.org/plugins/search/plugins/
Often, what I see with a WordPress installation is a developer or website owner installing more than one Google Analytics plugin without realising. This means that they might end up with the WooCommerce plugin set up for the Ecommerce tracking data, and there might additionally be another plugin that's sending user behaviour data.
There is nothing wrong with this in principle, but if this is your approach then it is very important to test your results in Google Analytics. This is vital as you don't want duplicate information to be sent to Google Analytics due to using more than one plugin. Having multiple plugins does complicate the set up, as they are all doing slightly different things to Google Analytics, but this cannot be avoided if they each only do half the job.
Another tricky issue with WordPress running WooCommerce is that many Google Analytics plugins do not work with Google Tag Manager. You need to be cautious if that is the case, because there will be times when you need to have Google Tag Manager implemented and then you would have two different systems both independently sending data to Google Analytics. This is definitely problematic, because it is likely to lead to multiple pageviews for the same page.
Ultimately, if you're using WooCommerce on WordPress then you need to be aware of the fact that while WordPress is inexpensive and common, it wasn't originally designed as an Ecommerce Platform. So you will inevitably encounter some difficulties due to the lack of stability and consistency that you would expect from a dedicated eCommerce platform.
Nonetheless, a major advantage of WooCommerce on WordPress is that if you do need a bit of extra customisation, it is easier to add manual eCommerce tracking when needed because it is easy to find developers who can add PHP to WordPress templates. WooCommerce is probably the least expensive system when it comes to finding developers who can do the work for you, which is obviously a big bonus.
Shopify
Shopify is an extremely popular eCommerce platform, and it is growing in popularity rapidly. Being a hosted platform, you can't customise a standard Shopify website with your own code, but fortunately Google Analytics Enhanced Ecommerce tracking code is included by default.
And the process is pretty straightforward. If you have Shopify, you just need to go into your preferences and add your Google Analytics tracking code. There's a tick box that you use to enable Google Analytics eCommerce tracking.
Google Analytics Enhanced Ecommerce is built into Shopify natively, so you do not need Google Tag Manager or any other external system to get it working. This can be a drawback, however, if you wish to use Google Tag Manager to intercept and modify your data before sending it through to Google Analytics. So consider this before opting for this platform. If you realise you need to use Google Tag Manager you'll end up having to upgrade to the Shopify Plus service which is much more expensive.
Magento
If you use Magento you should use a plugin combined with Google Tag Manager to configure Enhanced Ecommerce. Magento is highly configurable and the Enhanced Ecommerce plugins do a good job. In particular, plugins designed for Magento 2 are now including a lot of features such as product impressions, add-to-cart, catalogue views etc straight out of the box, whereas older plugins for Magento used to focus on the final transaction and required much of the other features to be implemented manually.
The Magento 2 Enhanced Ecommerce plugin sends all the relevant product and transaction codes to the Google Tag Manager data layer, which enables you to intercept the data and send as much or as little Enhanced Ecommerce data as you like. Personally I find this solution to be quite robust and flexible.
You can set up your system so that Google Tag Manager automatically pushes straight through to Google Analytics without any checks on the data, but generally I prefer to add a few more checks and balances around it as this plugin has been known to send empty data. This greatly increases the hit count, and can cause you to break your Google Analytics Terms of Service on hit count if you have a large eCommerce operation, and are not particularly careful about how your plugin is configured.
Obviously this latter issue is something to be avoided, so you should be very careful about how you configure your Google Analytics plugins if you do have a lot of traffic coming through your store.
BigCommerce
This can be made pretty simple. BigCommerce does not currently implement Google Analytics Enhanced Ecommerce Tracking (2018). So this is pretty much a non-starter.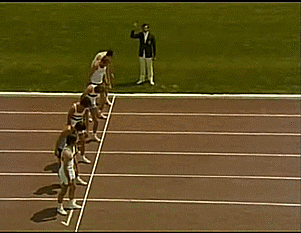 So there you have a guide on how to use plugins and native libraries to set up your Enhanced Ecommerce, and the qualities and drawbacks of some of the biggest eCommerce platforms. Keep these tips in mind next time you want to start a new store and you want to integrate your store with Google Analytics Enhanced Ecommerce.