Feedback from customers has always been necessary for businesses, but in the era of online commerce it can be really hard to know what people are interested in. Essentially shopping via the internet is anonymous until the final transaction. Modern online retailers still need to seek, and pay heed to, the opinions of customers, but these days this is often done by reviewing eCommerce data. So collating, monitoring and understanding this customer feedback in the form of eCommerce data is absolutely central to the successful functioning of your store.
Not surprisingly there is provision for in-depth eCommerce data in Google Analytics. The eCommerce reports enable you to see data about visitors' shopping interactions, and to link digital marketing initiatives to transactional data with monetary value attached.
The eCommerce reports can also give you a rich array of data about promotions and products that visitors to your website have seen, clicked on, added to cart, checked out and transacted upon.
Here is how it works:
Essentially, you decide what data you want to collect, then you add eCommerce tracking code to your website to track that data and then that tracking code sends your data to Google Analytics.
There are two different options for eCommerce data tracking in Google Analytics – Standard Ecommerce and Enhanced Ecommerce.
When should you use Standard Ecommerce and when should you use Enhanced Ecommerce?
The decision whether to use Standard or Enhanced Ecommerce settings in Google Analytics depends on two primary criteria. They are:
the technology being used;
data capture requirements.
But in general it is better to go with Enhanced Ecommerce.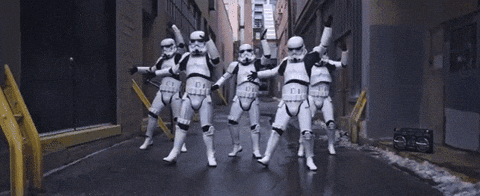 Technology
Firstly, let's consider the technology being used. If you are using one of the major eCommerce platforms such as Magento, Shopify or WooCommerce, you can reasonably easily hook these systems up with plug-ins that capture enhanced eCommerce data. With Shopify, enhanced eCommerce is built into the platform.
If you have a custom-built website, or you are using a different eCommerce platform, then you may or may not have Enhanced Ecommerce data available, depending upon what the developer of your website built for you. Some popular platforms like BigCommerce do not currently have Enhanced Ecommerce support.
To add Enhanced Ecommerce to a website manually involves a lot of development work, and so if your technology doesn't inherently include Enhanced Ecommerce then this might make your decision for you. However, if you want to go down this route then I will briefly discuss later how to add Enhanced Ecommerce to your website manually.
Data Capture Requirements
When it comes to data capture, Standard Ecommerce tracks transactions, whereas Enhanced Ecommerce tracks actions, products and promotions.
In the case of products, these can be viewed in a list, clicked, viewed in detail, added to a cart, removed from a cart, added to checkout, and transacted upon.
At each of these stages in Enhanced Ecommerce, the products that are being acted upon are being passed through into data that can be captured. However, with Standard Ecommerce we don't learn anything about the products until the final transaction takes place.
This isn't a problem if all you want to do is track transactions. Tracking product interactions allows you to be more granular with your data, but this may not matter much if you're not planning to utilise that level of detail.
In this case, Standard Ecommerce may suit your needs more. Standard Ecommerce will track how much money people are spending when they complete transactions, and that transactional data can then be compared with regard to different pages, traffic sources, specific ads, particular referrals, etc. Standard Ecommerce makes it possible to see how much they've spent if they come from one of those sources.
You would use Standard Ecommerce if you have a fairly basic eCommerce website where ultimately you're not really planning to use the data generated all of the time, and you don't require a really detailed understanding of how people are using your website, and your eCommerce platform has already been set up with Standard Ecommerce.
If you just want to know how much your visitors are spending, and then break this monetary value down by different dimensions, such as a particular traffic source or demographic, then Standard Ecommerce should be fine.
Enhanced Ecommerce has a lot more features and details, for example enabling you to track detailed product and promotion interactions. This additional functionality will undoubtedly be useful for those eCommerce business seeking more analytical tools.
An example of the improved feature set of Enhanced Ecommerce is the ability to track when people are viewing or clicking on certain products, or adding them to their cart etc.
If someone is browsing your website, and they see a product listed for sale, an Enhanced Ecommerce-enabled website that has been setup fully will automatically trigger actions called Product Views or Product Impressions, depending on whether they looked at the product directly, or in a list of products.
So with Enhanced Ecommerce, when someone adds a product to their cart you can find out what the product is, and likewise when they continue through to checkout, Enhanced Ecommerce makes it possible to view what products they still have in their cart.
The benefit of using Enhanced Ecommerce is that it enables you to acquire, and then use, detailed information about how visitors are using your website, and understand what kinds of products they are looking at.
Google Analytics Ecommerce tracking is a framework – your implementation may be different from someone else's
Before we move on to talk about how to implement eCommerce data tracking, you need to understand what eCommerce tracking is… and isn't!
Google Analytics eCommerce tracking is a framework, which means it gives you a structured yet flexible (is that an oxymoron? 😂) way of inputting data into Google Analytics. This is undoubtedly a benefit, but I should warn you that it can also be a curse!
Essentially with Enhanced Ecommerce, there isn't one 'true way' to implement Google Analytics eCommerce tracking. Instead, there is a high level of flexibility and customisation that enables you to add eCommerce tracking to any website at all.
So it doesn't matter what language your website is written in, which eCommerce platform you use, or what sort of products or services that you sell; you can add as much or as little eCommerce tracking as you like.
The drawback to this is that if you compare two eCommerce websites to each other, they may be tracking completely different data depending upon how they were initially set up or what plugins they have installed. There may also be anomalies in your Google Analytics data as a result of bugs in your eCommerce tracking code, an incomplete tracking code, or a change to your eCommerce plugin.
So, for example, let's say you use WooCommerce and you use a plugin to generate the eCommerce tracking code. If you change your plugin there is a reasonable chance that you will get a different result in your data, just because of the ways the two plugins differ.
Another example would relate to those eCommerce businesses that rely on custom-built websites. Such operations may have Enhanced Ecommerce tracking turned on, but only use it in order to track transactions, as that is the only custom eCommerce code that has been written. In this scenario, if you then swapped over to a structured platform such as Shopify, you may suddenly get a whole lot of new data that you weren't expecting, just because they wrote more code into their system.
It really is the customisation of the eCommerce Tracking Code written by your developer, or your eCommerce platform, that makes the difference between a good setup and a bad one.
If your Ecommerce Platform has native eCommerce tracking, or a plug-in that you can purchase that hooks right into the eCommerce system, then that makes it easier. But there may still be some tweaking that you would need to do in order to make the data readable on your website.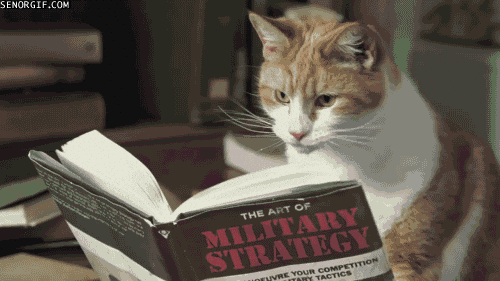 It would be so much easier if turning on the eCommerce tracking settings in Google Analytics meant that your eCommerce data would just turn up in the correct format! Sadly this is not the case. But with knowledge of how it all works, and an understanding of what you require from eCommerce tracking, you can make the Google Analytics Ecommerce work to your benefit. Over the next few articles we will discuss how to implement eCommerce tracking for your store.