2,535 total views, 6 views today
The key to marketing is data. If you don't collect data, and then analyse that data efficiently, you're effectively operating in the dark. And this rarely results in positive outcomes! (Don't be a mushroom when it comes to your data).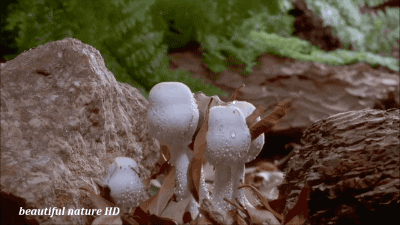 There are numerous features in Google Analytics that you can use in order to better understand the data that it generates for you. One of those features is views.
What are views anyway?
One of the Google Analytics tools at your disposal is the ability to split your data up into views. A view is a way of seeing only the data that you want to see, or restricting data for a particular user group. This enables you to examine, and potentially target, certain demographics.
When you first start your Google Analytics account you get the All Web Site Data view that contains all of your data. We already set this view up in a previous article. Everything that comes to your website gets put into the All Web Site Data view. But you can be strategic and add certain views with restricted data in order to get a better understanding of what is happening on your website.
Restricting the data in a view intentionally eliminates some data, so that you see less, but this enables you to see what you want to see. The reason for this is that is there are times that you specifically want to exclude some data because it's preventing you from seeing something more important.
So, for example, imagine your data is music in an orchestra. If you wanted to hear only the flutes playing then you would have to remove all the other instruments from the overall production.
There can be various reasons that you need to exclude data. It might be that the data is too detailed, or it's not readable by a human being, or there's some other issue with that data that makes your job a bit harder.
Another reason why you might need a different view is if you want to provide access for a particular person, perhaps an external contractor. Although they may need to access some parts of the data, you might not want them to have access to everything. Some of your data may be commercial in confidence or private in nature, or may be related to a website that is not part of your business.

Setting up Additional Views
Any time that you add views where you can only see a portion of your data, it's always vital to have one view that has all of your data just completely raw; i.e. all the data that exists, without any form of modification. This protects you against the worst-case scenario – if you remove or change too much data, then you can always go back and see what's going on in that raw 'All Data' view.

Google Analytics gives you All Web Site Data as a default setting, and, as you would imagine, all Web Site Data enables you to see everything. As I just mentioned, this is a vital piece in the jigsaw. But many eCommerce store teams fail to optimise their analytics any more than this. By having just the one view, they are really missing out on a large chunk of the value of Google Analytics! And you can definitely gain an advantage over your competition if you do a better job of using your analytics.

Creating A New View with Copy View
Since you have already configured your All Web Site Data view, you no longer have to type the data in every time. From within the view you can click "copy view" to create a new view.
When you copy your view, you will need to choose a new view name.
The next view I suggest setting up will be called Filtered Data with Parameters. This is going to be a view where some things are filtered out, but not the parameters. We talked about parameters in the article What the Heck are Parameters… And What do I do with the "Exclude Query Parameters" Field in Google Analytics?.

Filtered Data With Parameters View
The Filtered Data With Parameters view will enable you to filter data, in order to remove some of the particularly nasty things that you don't wish to see (such as spam and mixed case for example, I'll cover these shortly). But we're not filtering everything at this stage. In particular, we are not filtering any parameters. We are going to filter parameters in another view.
The types of things that we will be filtering in this view include:
IP addresses

Hostnames

Spam

Fix anomalies with regards to capitalisation

Fix anomalies with regards to URL formatting
But before we start setting up this view and building these filters, why do we care about filtering these things anyway?
Filters enable you to permanently change your data so that it's easier for you to read, while at the same time they also enable you to exclude things that you don't want or need in your data. In particular, eCommerce sites often create URLs in the address bar that use mixed case or have incomprehensible values in them, and this isn't good for you or your analytics. With this in mind, sometimes you need to apply filters in order to understand what is going on.
For example, some websites will have inconsistent capitalization; I.e. some pages or URLs will have capitals, and some won't. This is not good for Google Analytics, as it requires consistent capitalization in order to add the numbers up correctly.
Google Analytics essentially adds up a number of page views, searches, incoming traffic etc for each value where the text (such as page name etc) is a unique combination of letters. It will consider capital letters and lower case letters to be different letters. This can create a bit of a mess.

So let's say one person searches for 'Boots', and another person searches for 'boots', and your eCommerce store keeps the capitalization as typed. Then you have two different searches as far as Google Analytics is concerned. It will not combine them all into one, unless you add filters to set all searches to lower case.
You can count on not being able to draw any relevant conclusions from your data if you have inconsistent capitalization. Unless, of course, you add filters.
Filtering Out the Spam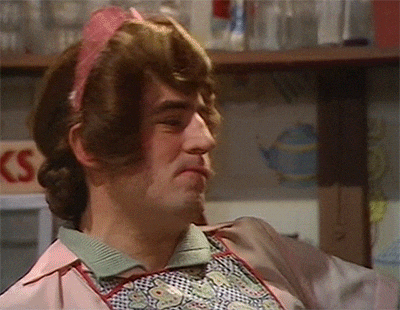 Another important reason for having filters is that nowadays we do have to cope with a lot of spam. Let's face it, everyone gets spam.
Spammers know that people are looking in their Google Analytics accounts to see who linked to their website. These spammers create crawler bots that run around the internet and look for new websites to target. To trick you into thinking they have sent you traffic, these bots will pretend that they have visited your website via a link from their own website.
When this happens you will see their website as a referrer in your Google Analytics referrals report. This may prompt you to think "who is this person who has linked to me?" or "what is this website that directed traffic to my website?". And then you will visit their website, and get infected with malware, or added to their list of future targets.
So you definitely want to filter those out!
Unfortunately, Google Analytics does not have a set of blacklisted websites, so you need to filter them manually with "exclude" filters. That means you should also update your spam filters every year or so. Definitely a pain, but one that can't be avoided unfortunately.

In conclusion, there are numerous practical and commercial reasons that your eCommerce store needs to be utilizing filtered views. If you've only got your All Web Site Data view then you're really not getting the most out of Google Analytics, and you're leaving yourself open to spammers and hijackers. Follow the steps included here, and soon you'll be set up and ready to go. Continue through to Setting up an "Include My Domain" Filter in Google Analytics to start adding filters to your view.