As I was describing in my last article, Setting Ecommerce Goals in Google Analytics and Why This is So Important, one of the key aspects of Google Analytics is defining your Goals. This is how you tell Google Analytics precisely what you're looking to achieve. This is important, because ultimately in business you to tend to get what you measure.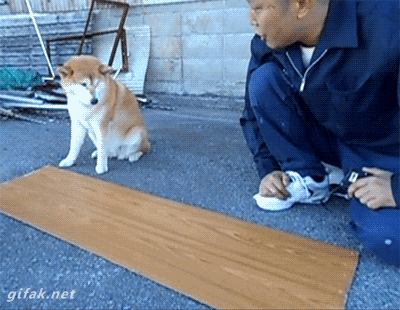 Goals enable you to measure to what extent – or indeed if – you are fulfilling your target eCommerce objectives. They can provide one of the most important insights into your online business.
To work out what you should have as your Goals in Google Analytics, first of all work out what your Key Business Objective is from your website. That will be your one big overarching goal for your business. In the case of an eCommerce store it is probably transactions. This will be your first Goal that you will want to add to Google Analytics.
Next think about all the things that a visitor can do on your website, that you want them to do, and that will move your visitor closer to transacting with you. These will be your Secondary Business Objectives, and will make up additional Goals in your Google Analytics view. You can have up to 20 Goals per view and up to 25 views per property so it makes sense to go as granular as you need to, or as granular as you can, with these secondary Goals. You may not know from the outset exactly what is contributing to the sale, so it is a good idea to capture what you can.
To establish these additional Goals, you should ask yourself whether your users sign up for a newsletter, download an ebook or PDF, watch a video, search for products, view products, add products to their cart, go to checkout, create an account, sign into a members area, save an item to their wishlist, share content via social media, follow you on social media, use some kind of calculator or custom app… is there anything else that your visitors do that might contribute to a sale in some way?
Whichever visitor interactions apply in your store should ideally become Goals in your Google Analytics so that you can identify what contributes to the sale and focus on optimising your conversion rate at each step.
To add a goal to Google Analytics, you need to have either a destination page, or an event in the system that tracks the completion of that action. I strongly recommend you use events rather than destination page as events, as they are more accurate.Destination page Goals can be triggered if a visitor lands on the page, either due to digital marketing sending visitors there, or visitors bookmarking the page and then coming back. Even something as basic as a thankyou page can be out by 10% or more when compared with clicking on the button to complete a transaction, because if visitors leave their browser window open after making a transaction and then come back to it 30 minutes later, it will trigger the goal a second time if you are using a destination Goal.
(Moral of the story – use events wherever possible. Destination page Goals are really unreliable).
Events will also be necessary for any objectives that involve the user clicking a button, scrolling a page, or doing anything else with the mouse or mobile phone screen.
To capture events you will want to use Google Tag Manager, or alternatively your eCommerce system may already be set up to send events. Some events will need to be highly customised to your particular website, and can only be set up manually. An example of this could be users interacting with a custom widget on your website.
Once you have the events sent to Google Analytics you need to be able to uniquely identify them in order to turn them into a Goal. They can be uniquely identified by a specific Event Category, Event Action or Event Label, or a combination of these three.
Here is an example from the Events – Top Events report if you have events set up in your account:
This example has a mix of both manually created and automatically created events, and so there are different naming conventions for each. This doesn't matter too much as long as you can uniquely identify the event you are interested in.
To add a new Goal, you need to click on Admin, then Goals (under the View column) and then +NEW GOAL, as shown below:
Once you add a new Goal, choose Custom at Step 1 and then click continue:
Choose a suitable name that will help you to identify the specific business objective that is being met by this goal. Choose Event unless you want to track a page view (Destination), or engagement (Duration or Pages/Screens per session). Then click continue.
Complete the Category, Action and/or Label combination that will uniquely identify your event, or the Destination Page URL or Engagement conditions if using. And then click Save.
Note: It may be more complicated than that. Depending on the complexity of your website you may need to use Regular Expressions. These set up rules for what will and what will not trigger the Goal in situations where you have a series of Events or Pages that are all subtly different but all match the same Goal outcome.
For a Completed Purchase Goal, you can set up the event so that the transaction value is passed to to the value of the event. To do this, select YES for Use the Event value as the goal for the Conversion.
If you follow this procedure then the actual transaction revenue will come through if you select that particular Goal for a report.
Note: You can click Verify this Goal to ensure that you have typed the Goal criteria in correctly, but it will only work if enough time has elapsed such that you have an example of that event or pageview in your view. Also the verify action only checks past seven days, not including today. Sometimes you need to come back and check on a Goal after a few days to make sure it is set up right.
Defining and adding Goals is really not an optional extra for your eCommerce business. It is very much central to everything you're achieving by using Google Analytics, so please take the time to go over the information in this article thoroughly.