In the previous article, Fixing the Problem of Parameters in your Ecommerce URLS in Google Analytics, you learned about what a big problem parameters can be in your URLs, but how they're also very useful because they provide insight into how your visitors are using your store.
If you have already been using Google Analytics for a few months then you have the ability to extract your store's unique parameter list.
Note: Keep in mind that if you've changed or upgraded eCommerce platforms in the last three months, you will have a mixed set of parameters. This is because parameters are associated with a specific eCommerce platform, and may even change with an upgrade of the same platform. So if you do know that you have upgraded recently, choose a smaller time frame within which to select your parameters.
To see what parameters were in your URLs, you need to go into your All Web Site Data view.
Go to your All Pages report which is located at Behavior > Site Content > All Pages.
We need to perform an advanced search in order to find the pages containing parameters. A list of parameters always starts with ?, so if you search for any Page containing a question mark you will get a list of all the pages containing parameters.

This will return all the pages that people have visited during the time period selected in which there were parameters in the URL.

Set the start date for your Google Analytics date picker far enough in the past that you have captured 5,000 rows of pages in the All Pages report (incidentally the fact that you have this many pages listed is the reason why you need to filter those parameters out in the first place!). Ensure that the date picker does not cover any time periods in which the eCommerce platform has been changed.
Click Export to export your data to Google Sheets, Excel or CSV depending on which spreadsheet you prefer to use.
To identify each of your parameters is a little bit tedious unless you have a script to do it. I have written a script which I use with my clients which automatically finds all the parameters and how many times that parameter was found in the sample. You can do the same manually using your spreadsheet.
Sorry, this is a bit geeky.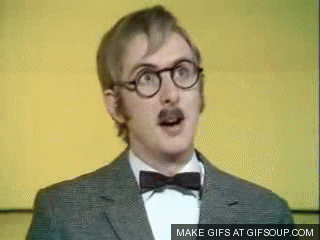 To do this, find a parameter by searching for the ? symbol. The parameter will look like <key>=<value>. Then you can strip that parameter out of the list using a regular expression and search for ? again.This is a little tedious, but quite achievable if you only have about 20 or so different parameters.

The example below will strip all the parameters with key <param name> from your data. If you click 'Replace all' it will also tell you how many instances it found of that parameter. You will want to write down all the parameters you find and the number of instances of each one. This will enable you to find out how common your parameters are, in addition to what they are called.

So if you're still with me here, you should now have a list of all your most common parameters.
If you want to see the output of my script, it gives me a list of all the parameters and their frequency, followed by them listed as a comma separated list in case I want to use them in that format.
Do any of those parameters contain data that you'd like to access? If so, I will show you in the next article How to Turn your Parameters into Custom Dimensions. Custom dimensions will let you access those parameters in various reports throughout Google Analytics, making you look like a genius, and giving you the ability to do some very fancy things with your data.