In this blog post, I'm going to run you through why your eCommerce Business should also make use of Google Tag Manager alongside Google Analytics. However, I'm not going to go into Google Tag Manager in detail here because it is a extensive topic worthy of its own book. (And I do plan to write one!). So for now I want to just summarise why I believe you should be making the most of Google Tag Manager.
So here is a list of six reasons why your eCommerce store should definitely be using Google Tag Manager.
Six Reasons Why Your eCommerce Store Needs Google Tag Manager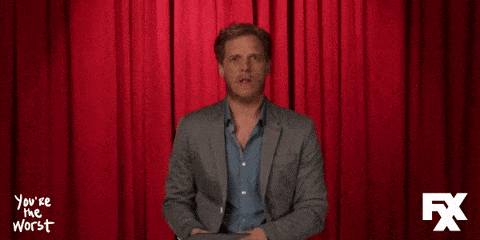 1.    Tracking Events for Goals
Google Tag Manager makes it really straightforward to track events for Goals, especially those events that are captured when your visitor clicks something, completes a form, or scrolls the page. It's definitely worthwhile to be able to use Google Tag Manager tracking for this aspect of Google Analytics data.
2.    Keeps the Tracking Code Clean and Simple
Google Tag Manager keeps the code away from your website, because all the code and settings are is stored in the cloud. This means that your marketing staff and contractors can track your marketing and web analytics data without having to worry about breaking your website, and at the same time your website developers can update the site without having to worry about breaking the tracking code. You might still need to update Google Tag Manager if your website is updated, but at least you can do so intentionally.
3.    You can Clean up your eCommerce Data Before you Send it to Google Analytics
I have seen situations where eCommerce plug-ins have resulted in companies breaking the Google Analytics terms of service. If the plug-in sends broken data such as empty hits, it can increase the total number of hits in the Google Analytics account to more than 10 million hits in a month (this is the limit for the free version of Google Analytics).
Similarly, I have seen many situations where the plug-in did not correctly structure the data for Enhanced Ecommerce, and so the data then had to be updated and sent through manually. For example, transactions should have the correct transaction value associated, while product-specific actions should have the correct product added to the action.
4.    You Can Add Shopping Steps and/or Checkout Steps to Google Analytics
If your eCommerce platform doesn't send product views by default, such as add to cart, checkout etc, you may be able to add these manually. This will work for the Shopping Behaviour Report even if the specific product is inaccessible. You can also use Google Tag Manager to add separate checkout steps for the Checkout Steps Report.
5.    You can Send eCommerce events and Tracked Goals to Other Marketing Platforms 
You can use Google Tag Manager to send your eCommerce data to Facebook, Adwords, YouTube, Google Display Network, LinkedIn, or any other marketing platform of your choice. This will help you optimise your campaigns, and set up micro-remarketing audiences, taking your eCommerce store to the next level.
6.    You can use Google Tag Manager to filter Personally Identifiable Data from your Parameters
Storing Personally Identifiable Information in Google Analytics is against the Google Analytics Terms of Service, and may also breach the laws of your country or state. Data protection laws are becoming increasingly stringent, and the recently instigated General Data Protection Regulation in Europe has huge implications for businesses. So it's important to be aware of this, and ensure that you comply with whatever laws may apply in your particular territory.
Thankfully, you can use Google Tag Manager to strip out any errant and inappropriate data before it even reaches Google Analytics, which could be hugely important for your eCommerce store.
So that's six good reasons why you should be using Google Tag Manager. I highly recommend that you look into this at the first opportunity. For more information on using Google Tag Manager, please subscribe because this is the area in which I specialise.